Imagination: Part II
    Imagination is the lens of the Power Within. The Power Within is the breath of the Great Spirit which gives us life and the energy to create or to destroy.  In other cultures the Power Within is known as chi or prana.  Imagination is related to thought. It is said that thought becomes things,  and this true of imagination also.
    In the first half of the teaching of imagination, I talked about how to harness this sacred wild horse.  In this section, I will talk about how to use imagination to make breakthroughs.
    I believe that imagination is necessary when committing to a new course of action. It gives us the ability to run scenarios and rehearse what may the right thing to say.
  This ability permits us temporarily to suspend doubts, negativity and limitations so that a new way to handle situations may come to the surface.  If coupled with facts and reason, it will assist you in envisioning a plan so you can change your life for the better. Say for example you want to start a new business or career, the desire or change comes from within you. Your logical mind may become bogged down by thinking about what titles or job experiences you've had.  Your logical mind might limit you into believing that you can only get a job along those same lines.  You might even be able to goose your rational brain into breaking down your career experience into skills that you've acquired, but that's it.   However, your thirst for change fuels your imagination to suspend your limitations momentarily. You then can brainstorm what job you would like to do if  you had no boundaries. Make a list.Look at what skills those new jobs would ask of you.
 Now you can see that perhaps your desire wasn't as impossible as you thought. Sure, you may need to get to learn some new skill or a certification, but the point your being able to get a job you like better is  more possible than you thought!
    The sacred horse of imagination is the mechanism that allows your conscious mind to "see" and "hear"  what your Voice Within is saying so that your conscious mind may interpret what your Higher self is trying to tell you.  Your being able to imagine what a brighter future would be like free from past hurts if coupled with good support and (where merited) proper counseling will produce a realistic path of hope that you can achieve!
    If imagination is used co-operatively in conjunction with others the results can produce astounding results that can change the world for the better! 
    Imagination triggers creativity. If coupled with reason and a positive attitude profound positive change is inevitable!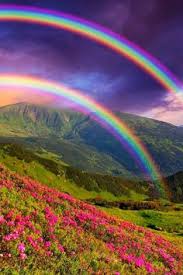 The mp3 support for Imagination will  discuss how to sharpen your senses so that you can better harness your imagination by applying it in various ways. This exercise will assist you how to use it properly and consciously in everyday situations. This 37 minute long mp3 will also discuss how imagination may be employed in enhancing messages that are coming to you both from within & around you. This recording will show you how to allow this ability to work in conjunction with your mind. Practicing these exercises will expand your ability so that your imagination may serve you better in the future.
 [su_button url="https://www.e-junkie.com/ecom/gb.php?c=cart&i=1483089&cl=282920&ejc=2″ target="blank" background="#E18629″ size="4″ icon="icon: volume-up"]Buy Now – Instant MP3 Download[/su_button]
Wanishi! I thank you for allowing me to be part of your spiritual journey.
Download the March 2016 Meditation "Imagination" MP3:  $7.99
Eagle Skyfire is a Native American shaman, seer, spiritual teacher and ceremonial leader.  Her mastery of these practices allows her to empower people deeply in transforming their lives, and to gain deeper understanding of their soul's purpose. Connect @EagleSkyfire, via Facebook, LinkedIn, or visit www.eagleskyfire.com.
All material written or recorded is the exclusive intellectual property of Eagle Skyfire.