A year is called a "Turn" in Native American tradition. It is short for a "Turn of the Seasons" The Native American new year starts on Winter Solstice. This Turn started on December 21, 2017. There are people in each Nation that have been trained in the sacred ways, who pray and listen to learn the energy of the coming Turn and receive messages that will help their people move in harmony with it.
I begin the prayers, rituals, and Journeys in late Autumn. I get very clear messages and visions of the Turns to come.The constant energy of a Turn is called "The Flow of the River", and this Flow of the River is not merely a backdrop. It provides the raw energy for manifestation for both individuals and the global community.
We are now in a time when it is important to share these insights in hope that it will bring greater understanding of the energy behind this Turn, and inspire positive action.  One Turn flows into the next. In order to to give you context, I want to mention The Flow of the River of the two previous Turns so that you may get a better idea of the importance of this current one.  The year 2016 was the "Shattering of the Mirror of Illusions" so it was that many issues that needed to be exposed for what they truly are were brought to light. We were forced to look these issues and the results of what we had been ignoring for many Turns and what it had created. The year 2017 was the Turn of "Riding the Lightning".  What had been exposed in 2016 now had to be dealt with. The old, whether ways of being or elders, would pass away– sometimes it felt more like suddenly being struck by the Lightning.  What we thought were solid foundations were burning and unexpectedly taken away. These upheavals threw us into a tailspin in our personal lives, rocked us as a nation, and sent us reeling as a global community. However 2017 was also catalytic in showing us what needs to be done to create meaningful change.
2018 is the Turn of "Reclaiming the Fire". In the ancient teachings of the Americas,the element of Fire represents the Breath of the Creator.  It is a universal energy similar to the concept of chi or prana. This year offers us the opportunity to reclaim ourselves, our passions, and be innovative in rebuilding our lives and our communities.
However, this Fire we're reclaiming is not guaranteed. It needs to be fed and carefully cultivated so as to not die or grow wildly out-of-control. It will require focus, dedication, and a willingness to work out of the box to invent something new and sustainable. The good news is that we're not supposed to do this alone, but interact with each other in beneficial ways. The idea is not to save the past, but to create a dynamic new future for our world. It is meant to be a synthesis of  ancient wisdom applied with modern methods.
If we wish to change the world, we can begin to do so by changing ourselves. This year is perfect for learning how finally to release ourselves from the control of toxic people and environments in our lives. If you cultivate this Fire it will assist you with deeper reflections of how things came to be, and learn which embers are worth feeding from the ashes of previous Turns. It promotes profound Soul work and the development of gifts both practical and spiritual. Earth Mother Herself will be reaching out,  asking us to commune with Her and co- create greater harmony in our environments  with Her in this Turn.
Because of this, I'm offering new teachings in 2018.  I have not offered these before now.  It is my passion and my mission to help people find that "Fire within", and to teach them how to care for it.  These classes will range from developing your intuitive gifts, and surviving in a toxic world,to understanding the Heart of the Earth and how to work with it for mutual benefit, looking into your past lives for greater understanding of your life lessons, and the profound Soul work done by Walking the Sacred Round of Heaven and Earth.
If you feel called to these classes, allow me to guide you.  None are taken lightly, and I am deeply honored to share this life's journey with you.  Classes begin in February. I also offer private mentoring if you prefer to study individually.  Contact me directly through my website Facebook, or call me at 215.361.9882  for more information. Let us go together with mindful optimism and active determination in this Turn of Reclaiming the Fire.  Wanishi.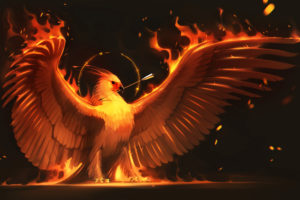 Eagle Skyfire is a Native American shaman, seer, spiritual teacher and ceremonial leader.  Her mastery of these practices allows her to empower people deeply in transforming their lives, and to gain deeper understanding of their soul's purpose. Connect @EagleSkyfire, via Facebook, LinkedIn, or visit www.eagleskyfire.com.
All material written or recorded is the exclusive intellectual property of Eagle Skyfire.