FLOW OF THE RIVER for week of  March 12th, 2018
In Native American tradition there is a constant current of energy that influences us and daily events known as the "Flow of the River".
Eagle Skyfire, a Native American shaman and tradition keeper, is trained in reading and interpreting this sacred energy. Every Monday I will create a post on my website to share what the Flow of the River holds for us and how to move in harmony with it.
This week the Flow Of the River focuses on integrating what you have learned and experienced over the past month. Balance the different areas of your life so that they fully support you. Take steps to limit or eliminate those aspects or relationships of your life that dominate your time.  But remember life is not all about just being functional. The energy this week will encourage you to bring Beauty into your life. Take time to breathe, and appreciate what brings you joy. It does not have to be complicated. It could be as simple as enjoying a walk outside, or sharing a smile with a friend.
The River begins shutting down old ways of doing things which is perfect for breaking bad habits.! It will help you if you are trying to resolve long-standing issues or heal deep emotional wounds. However the challenge for this week will be the temptation to slide back into old ways of being even though these ways of being have done nothing but hold you back. They are seductive because they are familiar.  Do not allow your insecurities to hold you back!
The Flow of the River for this week will provide you with people and information that will encourage for you to go forward in your personal growth. The energy lends itself to promoting transformation. This is the perfect time to transition into a new life. It is time for completion of old projects so you can focus on new beginnings. This week will encourage you to live and speak as your authentic self. The result will be greater self-confidence while developing a  more meaningful personal life.
These days strongly promote spiritual growth and the development of intuitive gifts. Take time for meditation and deeper personal reflection.  Enjoy this current of Balance and tranquility. You will be rewarded by feeling a greater connection to the world around you which can give you inner peace.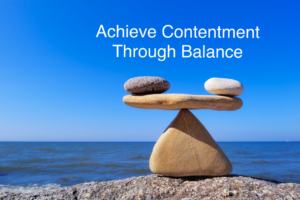 Eagle Skyfire is a Native American shaman, seer, spiritual teacher and ceremonial leader.  Her mastery of these practices allows her to empower people deeply in transforming their lives, and to gain deeper understanding of their soul's purpose. Connect @EagleSkyfire, via Facebook, LinkedIn, or visit www.eagleskyfire.com.
All material written or recorded is the exclusive intellectual property of Eagle Skyfire.